Grants and Funding Opportunities
Are you in need of financial support to provide high-quality care and education to the future leaders of our community? Look no further!
Below you will find grants that are available for your early learning program needs. This list will continue to be updated as grants and funds become available.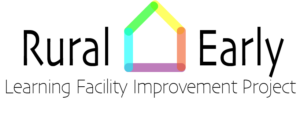 Grant Description:
The Rural Early Learning Facility Improvement Project seeks to make significant and long-lasting impacts on the quantity and quality of childcare available in Coos, Curry, Douglas, Klamath, and Lake counties. This project seeks to support childcare programs in achieving one or more of the following goals:
Become licensed and serve children
Increase licensed capacity and serve more children
Provide a safer, or more appropriate, indoor and/or outdoor environment for children
Where are the grant funds coming from:
Ford Family Foundation.

Who is administering the grant:
The Research Institute at Western Oregon University
Grant time period:
The Rural Early Learning Facility Improvement Project is open and currently accepting applications. If this changes, notifications will be posted here.
Who Qualifies:
What are the participation requirements?
Must live in Coos, Curry, Douglas, Klamath, or Lake County
Licensed provider operating full-day/full-year or committed to becoming licensed
Accept or be willing to accept children on subsidies and children with special needs
Satisfactory compliance history
Must use other local, state, and/or federal funds, if available, to complete their projects before being considered for this grant funding.
*Head Start, Early Head Start, and programs run by school districts are not eligible
What grant Funds can be spent on:
Indoor space – such as remodeling, improving heating and cooling systems, and replacing flooring
Outdoor space – such as building fences, paving projects, and adding an outdoor play area